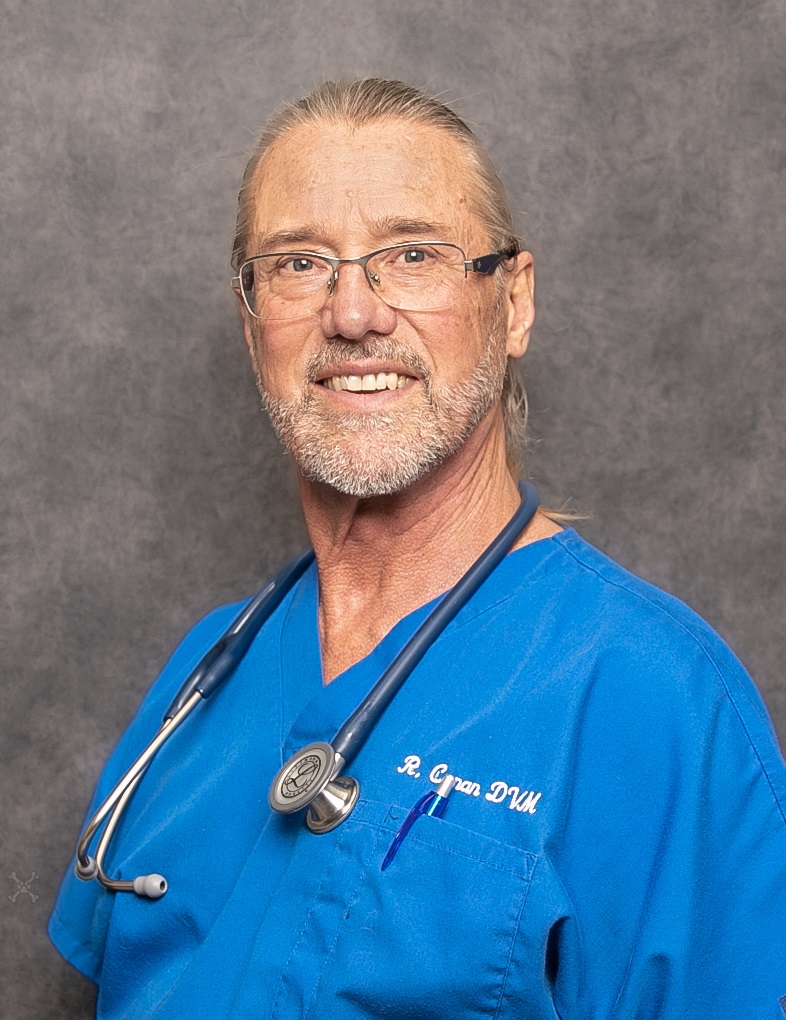 Veterinarian/Owner
Dr. Canan grew up in the San Fernando Valley. After High School, he joined the United States Air force as a jet engine mechanic. He did his undergraduate work at UC Davis, receiving his Bachelor in Animal Sciences in 1979. He continued at UC Davis for his Veterinary school, graduating in 1987 with his DVM.
After graduating UC Davis he went on to work at Bakersfield Veterinary Hospital. He worked there from 1987-1989. Following his work there he went on to work at both the Ventura and Thousand Oaks Pet Emergency Clinics from 1988-1992 and was the Chief of Staff at the Thousand Oaks Clinic. Next he was working in Camarillo at a Veterinary Medical Center. In 1994 Dr. Canan joined the staff at Newbury Park Veterinary Clinic, becoming a partner in 1997.
Dr. Canan and Dr. Coscarelli are co-owners of Newbury Park Veterinary Clinic. For the past 15 years, Dr. Canan has also been a regular surgeon for other veterinary clinics in this area.
Outside of work Dr. Canan enjoys sailing, hiking, traveling and scuba diving. He also enjoys spending time snow skiing, rollerblading, bike riding, and spending time at the gym. Currently he lives in Camarillo with his wife and their son and daughter. His family also has many pets, including cats, dogs, birds, fish, frogs, and invertebrates.