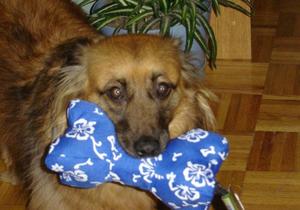 Our doctors, along with our dedicated staff, offer a full range of modern veterinary care, including:
Small Animals, Birds, Reptiles, and Rabbits
We employ staff veterinarians who possess experience in the care and treatments of exotics. We treat small animals including cats, dogs, rabbits, ferrets, birds, pocket pets, and other exotics.
Immunization and Wellness Care
We strive to prevent illness whenever possible. Our Wellness programs are designed specifically for your pet at each of its life stages. Appointments for vaccinations are available any day during our regular office hours.
Microchipping
Microchips have helped reunite thousands of pets with their families. If a lost pet is found and brought to a Veterinary Clinic or Animal Shelter they can be scanned for a microchip. As long as you have registered the microchip number, you will be notified that your animal has been found for you to pick up.
Nutritional Counseling
Some pets require special food, and all pets benefit from a balanced diet. Our Veterinarians are able to help you choose the right diet for your pet to keep him or her happy, healthy and active.
Fully Stocked Pharmacy
We stock a wide range of the best veterinary drugs in the animal healthcare field. We also have numerous pharmacies that can also fill your prescriptions for your pet, including pharmacies that can make specially compounded prescriptions.
Pain Management
Veterinary patients feel pain and discomfort under the same circumstances as people do. We know that recognizing and alleviating pain in animals is the essence of good patient care.
Radiology
We have the newest technology in radiography equipment that allows us to take digital radiographs that can then be sent off to a specialist for further diagnostics. This also makes them more available to other clinics if it is necessary for your pet to visit a specialist.
Ultrasound
This non-invasive, state-of-the-art technology uses sound waves to painlessly examine specific internal organs, primarily the heart and abdominal organs. Pregnancy exams are also available as early as 4 weeks after conception. In addition, x-rays can give a more detailed view of the babies and is best done within the last 2 weeks of the approximately 63 day gestation period. We have an ultrasound machine in house as well as a specialist that we can call in for more in depth diagnostics.
Surgery
We offer the most advanced surgical techniques. All patients are carefully screened by doing pre-surgical labwork and an exam for the safety of the pet. Our anesthetics are specifically tailored with your pet's best interest in mind.
Behavioral Medicine
Illness doesn't always have a physical cause. For clients who need help with their animal's behavioral problems we recommend Deena Case-Pall, Ph.D. She is a Consulting Psychologist and works with both Human and Animal Behavior. For puppy training we recommend the Perfect Puppy Academy.
Dental Care
Regular professional cleaning is important to maintaining your pet's teeth. We use ultrasound scaling to clean each tooth above and below the gum line. Dental technicians then polish the teeth to create a smooth tooth surface, more resistant to plaque buildup. We also have the ability to take dental radiographs to make sure if a tooth can be saved or has to be extracted during the dental procedure.
Emergency and Critical Care
In any emergency, seconds count. Our experienced staff is backed up by our mobile resuscitation equipment, stocked and equipped to administer basic life support. Emergency care is offered during regular business hours.
Hospice/Euthanasia Services
Saying goodbye to a long-time friend is painful. We work with clients to ensure their pet's comfort and dignity. Services include making the final arrangements for your pet.