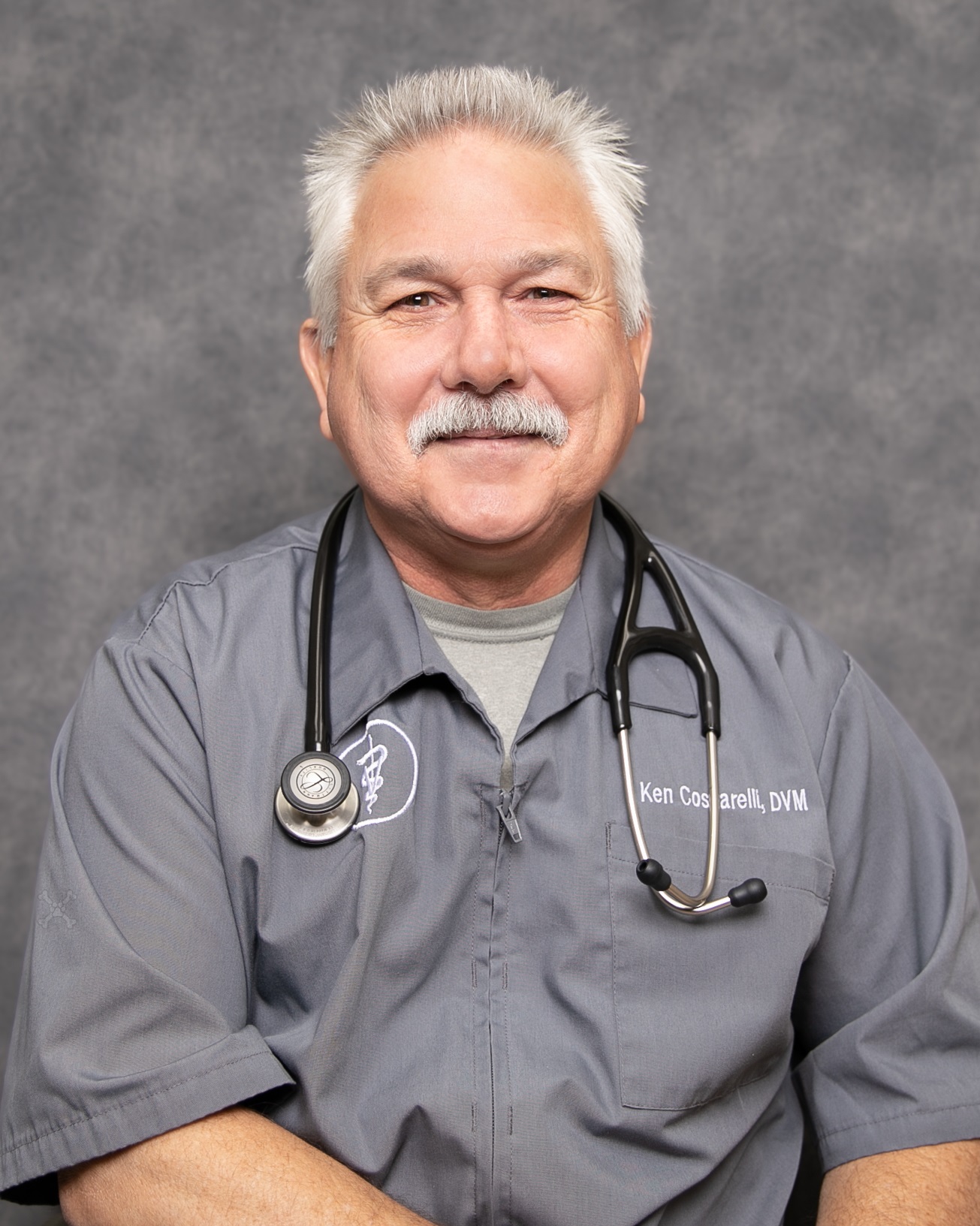 Veterinarian/Owner
Dr. Coscarelli received his B.S in Animal Science from CPSU in San Luis Obispo. He then attended Texas A&M University where he received his M.S in Veterinary Physiology (reproductive physiology). While there, his focus was on captive and wild propagation of endangered species. During this time, his love for animals and their welfare grew even more. He returned home and received his D.V.M. degree from U.C Davis.
In 1993, he returned to Southern California. For 25 years he has been working in and around the Conejo Valley area. He spent 18 years of that time at Conejo Valley Veterinary Hospital to then join the team at Newbury Park Veterinary Clinic as a partner with Dr. Richard Canan.
He thoroughly enjoys caring for a diverse population of animals. This includes, dogs, cats, exotics, small farm animals and occasional zoo animals. Dr. Coscarelli has a special interest in avian and exotic medicine and surgery. Through the years he has also used his knowledge and skills to assist our local animal shelters, rescue organizations and wildlife rehabilitators in their care of injured and orphaned animals.
He enjoys spending time with his wife, 6 children and actively serving his church. His hobbies include gardening, watching movies, swimming and spending time outdoors. He and his family have a menagerie of pets which include many dogs, several cats, reptiles and fish.